Find the Pot O' Gold at Mt. Olympus
By Vector & Ink • March 3, 2015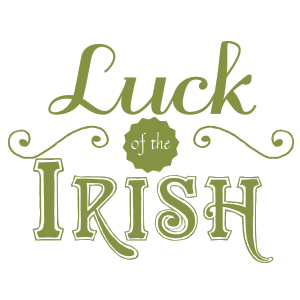 St. Patrick's Day is almost here and what better way to feel like you've won the jackpot than to getaway to Mt. Olympus Theme Park & Water Park. With all of the fun-filled adventure to keep your little leprechaun entertained, you won't need to kiss the blarney stone to feel lucky at Mt. Olympus.
The St. Patty's Day magic starts at check-in. Not only are you handed wristbands granting free access to all of their parks, but you're also handed many other benefits, including a VIP Dining Card, coupon pamphlet, and free cover charge and free rail drinks from 9pm-11pm at Club Wett, the Dells hottest nightclub. Share a pint at Wett Nightclub for their St. Patty's Day party on Saturday the 14th!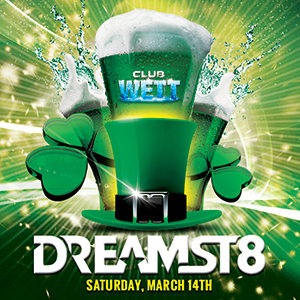 Let the family shenanigans begin at the Indoor Theme Park. Start easy and take a ride in the rotating teacups, traveling round and round as if tracing the outer borders of a shamrock. After the teacups, a wee-bit more adventure is to be had on the Spring Ride. After a slow ascent to the top, you experience weightlessness while falling to a heart-pounding drop. The fear begins when this ride repeats itself multiple times on the way down. With all the jolts, you'll feel like you're dancing an Irish jig. After that, pretend like you're hunting leprechauns while shooting your way through the Indoor Lazer Tag. Race your friends on the Indoor Go-Karts as you fantasize about being first to the pot of gold at the end of the race track.
Continue your Irish adventure at the Indoor Waterpark. Conduct your own St. Patrick's Day Parade as you float down the Mayan Raging River (and no, this river is not dyed green!) After that, you'll have a shamrockin' time sliding down the ten story waterslides and around the Banyon Tree House. The little ones can make merry in Hispaniola Bay, the beached 35 foot long pirate ship complete with 5 waterslides, waterspouts, and geysers that entertain for hours and hours. The Sacred Well Whirlpool & Jaguar Hot Tub are where you can relax and refuel the good cheer so that you can continue your St. Patrick's Day fun.
Mt. Olympus Theme Park & Water Park invites you to enjoy the magic with them. Whether Irish or not, feel lucky and spread the good cheer when you stay this St. Patrick's Day at Mt. Olympus Theme Park & Water Park.