Get to Club WETT for a Bachelor or Bachelorette Party to Remember
By Vector & Ink • March 24, 2015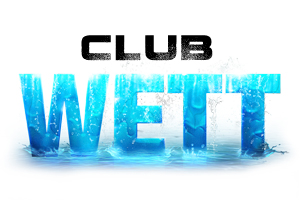 Experience a one of a kind bachelor or bachelorette party for the soon to be bride or groom as they celebrate their special night at Wisconsin Dell's Hottest Nightclub, Club WETT. Mt. Olympus Theme Park & Water Park makes it easy for you to pair up a night at Club Wett with a hotel room at Mt. Olympus Resorts. You've gotten the crew together, checked into your room at Hotel Rome, and the free shuttle has just picked up your group. The adrenaline is building as you're about to arrive at Club WETT.
As you walk in the doors, excitement is in the air as your whole crew anticipates the fun night ahead. The music is bumping and the neon lights are glowing up the club. You and your friends are all shown to the reserved VIP area. Behind the rope reveals oversized couches, a premium bottle of liquor, as well as many mixers to start off your night. After settling in, it's time to hit the dance floor. Club WETT hosts top international music DJs as well as high-caliber DJs to impress even the most enthusiastic club-goers. As the night goes on, you and your friends continue to feel good, dance the night away, and even make some new friends with other groups dancing at Club WETT. When the night comes to a close, the Shuttle takes you and your friends back to Mt. Olympus Resorts and you fall asleep remembering (or not) the best night of your life!
As you can see, you don't need to travel to Vegas to feel like a celebrity. Club WETT offers VIP Services for your bachelor or bachelorette party to make every night feel like the party of the century. Don't delay and reserve your VIP party today at Club WETT.