Top Reasons to Book Your Summer Vacation at Mt. Olympus NOW!
By Vector & Ink • April 21, 2015
Time flies when you're having fun, and that's exactly how summer 2015 is going to go. Work, taking the kids to soccer practice, organizing a family reunion, and making time for book club can be a little stressful. Before it's too late, you need to plan some time to relax, unwind, and take the family on an adventure of a lifetime to Mt. Olympus Resorts.
I'm going to tell you 5 reasons why now is the perfect time to plan your summer getaway at Mt. Olympus:
1) 4 Parks included FREE with your stay.
When you stay at Mt. Olympus Resorts, you get free access to Zeus' Outdoor Theme Park, Poseidon's Outdoor Water Park, The Parthenon Indoor Theme Park, and Medusa's Indoor Water Park. You can't go wrong with the hours upon hours of fun to be had at all 4 of the parks at Mt. Olympus Theme Park & Water Park.
2) Affordable.
When booking a vacation in Wisconsin Dells, Mt. Olympus knows that price can be a huge factor of where you stay. That's why Mt. Olympus Resorts offers the lowest price of any of it's competitor in the Dells area. The best rate guarantee assures you'll always find the lowest rate when you book directly with Mt. Olympus.
3) Great Places to Stay.
Whether you're looking to book a family trip or want to get away with friends, Mt. Olympus Resorts offers a variety of places to stay, including Hotel Rome, Mt. Olympus Hotel & Motel Villages, Vacation homes, and Mt. Olympus Camp Resort. Then for free, enjoy the variety of wet and dry attractions at Mt. Olympus Theme Park & Water Park that are perfect for the little ones all the way up to the avid thrill-seeker!
4) More attractions than competitors
8 Go-Kart Tracks, 5 Roller Coasters, a wave pool with waves up to 9 feet high, two theme parks, two water parks, dozens of other rides, attractions, and waterslides. Yeah, I think you get the point.
5) World's Largest Theme Park & Water Park Resort
That's right, World's Largest! Nothing is small-scale at Mt. Olympus. With all of the activities to experience, there's no doubt in my mind that you'll experience the best summer ever with a trip to Mt. Olympus Resorts.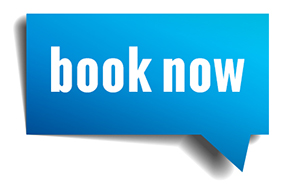 What are you waiting for? Reserve your vacation today!