Automotion 2023
Muscle Car. Pony Car. Trailer Queen. Land Yacht. Antique vs. Vintage vs. Classic. Lead Sled. Drophead.
Familiar with any of those terms?
If yes, you're probably already a fan of Automotion Classic Car Show and we look forward to welcoming you back. If no, make plans to drive to the Dells the weekend of May 20-21, 2023 to learn the lingo from some of the most passionate car folks this side of the Mississippi, a passion that often runs in the family. Some 1,200 classic rides are expected at the 37th Annual Automotion Classic Car Show. There will be music and food, car corral, swap meet and awards presentation too.

Saturday May 20th: Gates open at 7 AM, cars will begin parking at that time. Spectators can view cars until 5 PM.
Sunday, May 21st: Gates open at 7 AM. Spectators can view cars until 3 PM.
For Information Regarding Car Show registrations and general inquires please call the Wisconsin Dells Visitor and Convention Bureau: 1-800-223-3557
Kicking off Spring in the Dells the Right Way!

PRE-REGISTRATION FOR 2023 AUTOMOTION IS NOW OPEN
Show Cars:
Click here to register
Car Corral:
Click here to register
Swap Meet:
Click here to register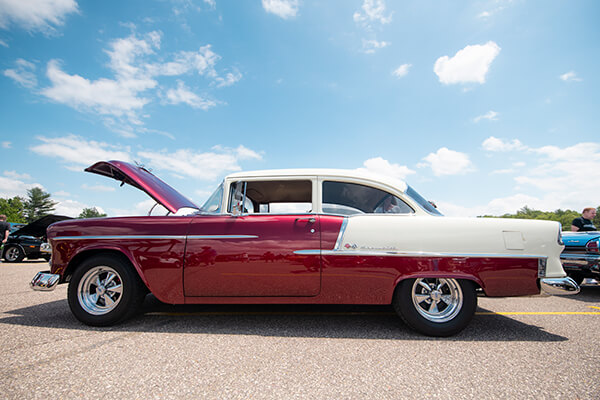 Stay in the Loop
Sign up for email updates and follow us on social for exclusive insider news, offers, and giveaways.