The Dells' Largest
Join us this 4th of July for the Largest Fireworks Display in the Dells! Rollercoasters & Water slides by day with an amazing Show at Night, ALL FREE with your Stay! Plenty of Room to Spread out across our Lower Water Park. Not a bad seat in the Park, views from just about anywhere. Book Now while Inventory Lasts.
Room Rates Up to 50% Off when you Pay Now!
Dells' Largest Fireworks Display Included With Stay!
NEW! Medusa's Slidewheel included with Stay!
Room Rates 50% Off when you pay now!
Our Water & Theme Park is Free with your Stay!
You'll Receive a Bonus Day at our Parks upon Check out!
Free Parking
Seating is located at The River Troy.
Gates Open to Hotel Guests at 8pm.
**Fireworks Display may be canceled or rescheduled due to extreme weather conditions.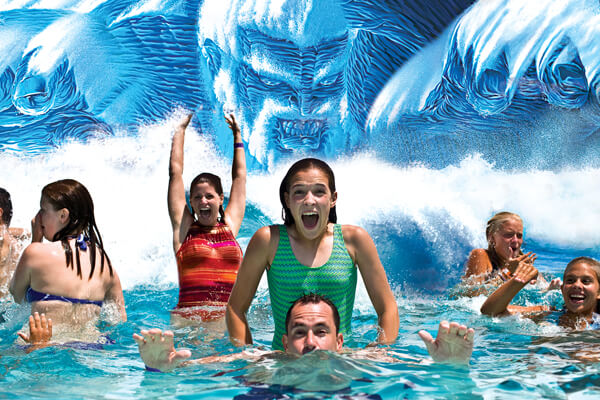 Experience Medusa's Slidewheel – America's first rotating water slide, 5 hair-raising rollercoasters, including Hades 360 with an upside-down 360-degree roll and a 65-degree drop, 7 go-kart tracks, countless steep and slippery slides, Poseidon's Rage Wave Pool – with waves up to 9 feet tall, kiddie play areas and so much more! You'll find activities for all ages year-round at our Parks!