This Promotion Has Expired ~ Please Click here for Current Promotions and save on your Next Wisconsin Dells Vacation. Want to talk to a Vacation Specialist instead?…. 1-800-800-4997 We have it All!
— Includes All Of This —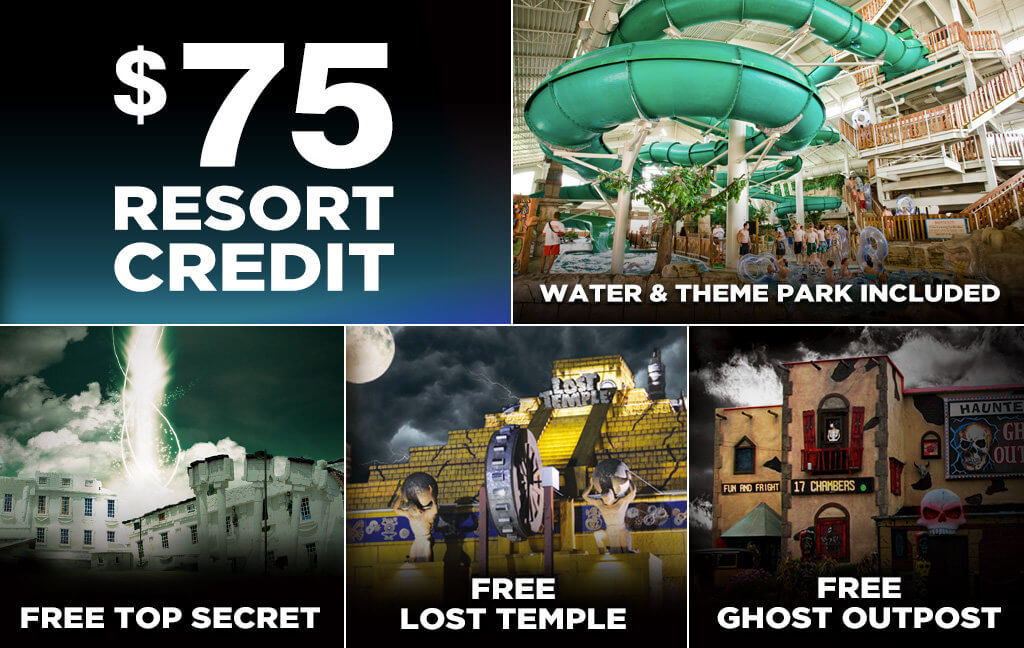 Top 10 Reasons To Stay With Us
1.

$75 Resort Credit With Stay!
2.

Free All Day Mt. Olympus Water and Theme Park Tickets.
3.

Top Secret (Fun House) Included With Stay!
4. The Temple (Fun House) Included With Stay!
5. The Ghost Outpost Included With Stay!
6.

Book Now with No Money Down! *
7.

Mt. Olympus Water & Theme Park Is Guest Exclusive.
8.

Save $120 Off Nightly!
9.

Free Skiing With Stay│Tubing Also Available*

(Weather Permitting)
10.

Free Bonus Day At The Park Upon Check-out.