The Rise of Icarus
America's Tallest Waterslide COMING SUMMER 2024
The Rise of Icarus ~ America's Tallest Waterslide at 145 feet, only at Mt. Olympus in Wisconsin Dells, WI! Home to many firsts, Mt. Olympus will be welcoming this New attraction Summer of 2024! In addition to the 5 new waterslides, we will also be adding a major new outdoor children's play area which will consist of 10 new slides and water play features!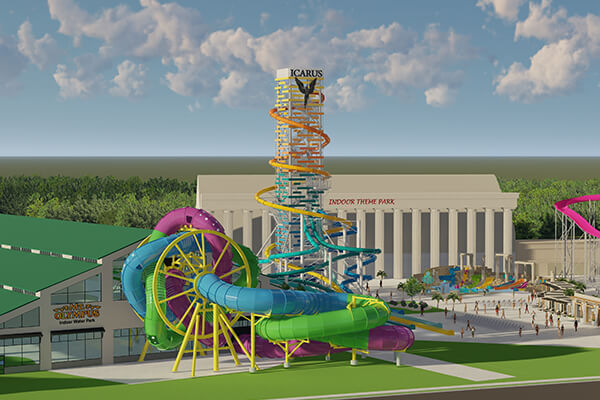 As the Greek myth goes, Icarus soared too close to the sun on wings fastened to his body with wax, with the heat of the sun melting the wax and Icarus falling to the sea. Here at Mt. Olympus you'll experience a much happier ending at the bottom of the slides! Visit us, where all attractions are free when you Stay with us! Come celebrate our $8 million dollar expansion. Stay posted for more!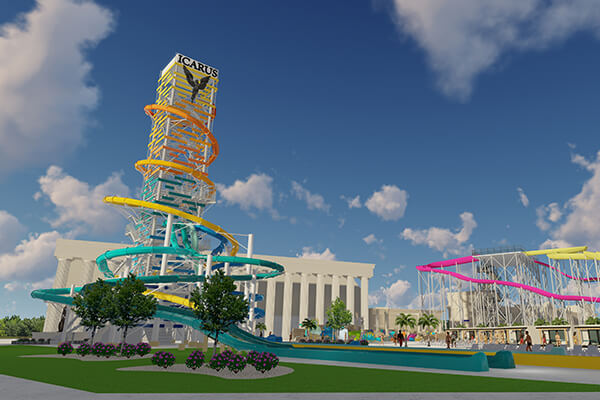 STAY IN THE LOOP

Sign up for email updates and follow us on social for exclusive insider news, offers, and giveaways.
Wisconsin Dells ~ Water Park Capital of the World!